We strive to be more like Jesus each and every day. Our goal is to bring more souls to the knowledge of the Gospel and to help everyone that comes to Him, know Him for themselves preaching and teaching His Word.
CLICK TO FIND OUT MORE
Worship Services, Sunday 11:00am, 3rd Sunday at 10:30am
VALLEY FORGE, PA (ABNS 4/12/18)—The Rev. Dr. Samuel Berry McKinney, 91, a civil-rights… read more
VALLEY FORGE, PA (ABNS 4/12/18)—American Baptist Home Mission Societies (ABHMS)… read more
VALLEY FORGE, PA (ABNS 4/6/18)—At a dinner last night during its 2018 conference in… read more
Members of American Baptist Churches USA journeyed from all over the country to participate in… read more
American Baptists were undeterred by scattered showers and 35-mph winds when they joined people… read more
Baptist Ministers Conference of Boston & Vicinity
United Baptist Convention (UBC) of MA, RI & NH Information

Feed by:
CDC Online Newsroom
Welcome to the CDC Online Newsroom, a one-stop source for journalists seeking public health information. Global media and the general public can access current and archived press releases, media advisories and press briefing transcripts. While here, check out our image library, formatted releases and story ideas pages, and sign up to receive press releases and other updates by e-mail.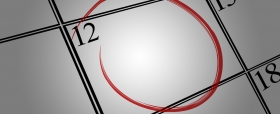 Events for week of September 17, 2018
This Week Navigation

September 20 @ 7:30 pm
-
9:30 pm
September 23 @ 3:00 pm
-
5:00 pm