Reverend Edward Bernard, Associate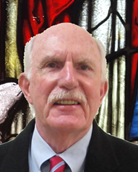 "If you have raced with men on foot and they have worn you out, how can you compete with horses?" Jer. 12:5
Rev. Ed Bernard grew up in Millbury, MA and attended Holy Name High School in Worcester, MA. He received degrees from Stonehill College, the University of Connecticut, and in 2011, earned an M.A. degree in Urban Ministry from Gordon Conwell Theological Seminary, Center for Urban Ministry (CUME), Boston MA.
He is married to Sherine Besley Bernard of Lucea, Jamaica. God has
blessed him with his daughter Jennifer and grandson Jeffrey who reside in Londonderry, NH; with step daughters, Meloney and Kimberly and stepson, Jeremy who live in Jamaica, W.I., along with their six children.
Rev. Ed was ordained through the American Baptist Churches-USA in 2013 and received Ecclesiastical Endorsement as a chaplain in 2014 following completion of the Clinical Pastoral Education program at New England Baptist Hospital in Boston. He has served as an Associate Pastor, as well as a hospital and hospice chaplain.
It is his belief that to more fully understand the Scriptures, they must be put in the context of church history as well as in the context of their times.
Rev. Bernard states that, "Community and health care ministry are my church. Some people were created to preach. I didn't make the cut. I love what God led me to do."
Reverend Ulysses BerNard Stroud, Associate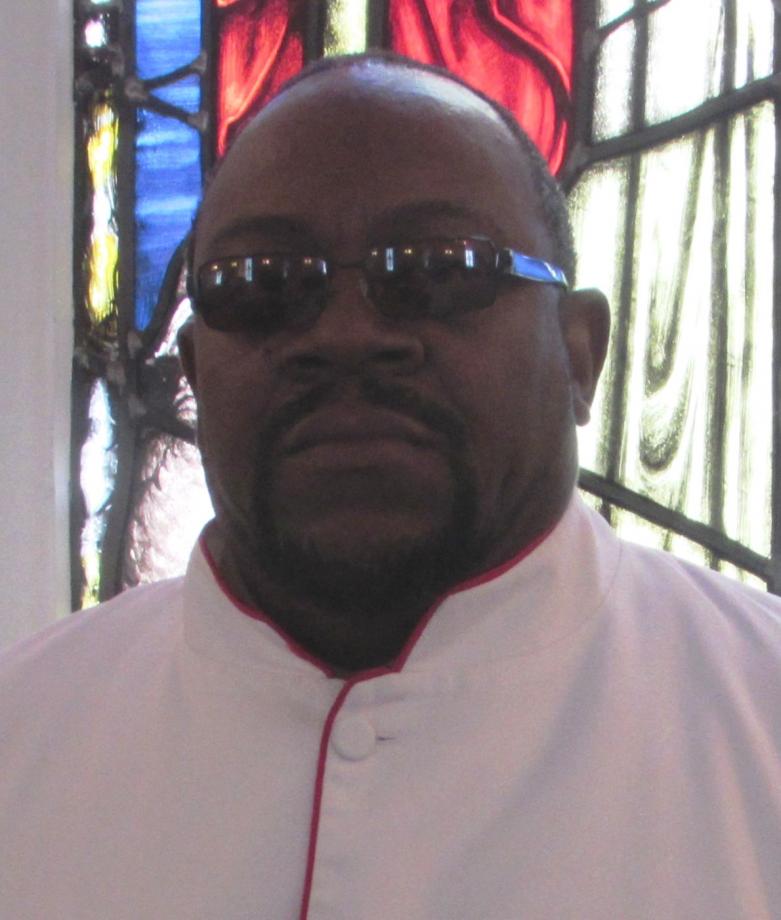 Rev. Ulysses Bernard Stroud was born and raised in Albany, Georgia. He came up through the Dougherty County school system and attended the Albany Area Vocational School where he studied mechanics.
Rev. Stroud is the youngest child of the late Deacon Milton Stroud and Ida Mae Stroud. His early church training is from the Third Kiokee Baptist Church where he began singing in the Youth Choir, went on to the Young Adult Choir and then relocated to Boston, Massachusetts in 1976.
He attended Zion Church Ministries for many years, where he served in numerous roles, such as President of the Men's Ministry, Facilities Manager and Chief Apostolic Adjutant of the Covenant Christian Church Alliance.
Rev. Stroud answered his call to ministry in 2004, studied and was mentored by Bishop Robert G. Brown. He received his diploma in Biblical Studies and is about to continue his studies at the Andersonville Theological Seminary in Georgia.
He is the father of Taiesha R. Stroud and Kimberly Candelora Broderwich. He has 4 grandchildren, Cherai, Jamaurie, Chyle' and Jean.
Currently, Rev. Stroud is an Associate Minister at the First Baptist Church, Saugus, MA. His favorite Scripture can be found in the Old Testament,"Then I heard the voice of the Lord saying, "Whom shall I send? And who will go for us?" And I said, "Here am I. Send me!" Isaiah 6:8.
Rev. Stroud says that he is a man of few words and a "convict for Christ" because he's wrapped up, tied up and tangled up in Christ.
Minister Letitia Stroud, Associate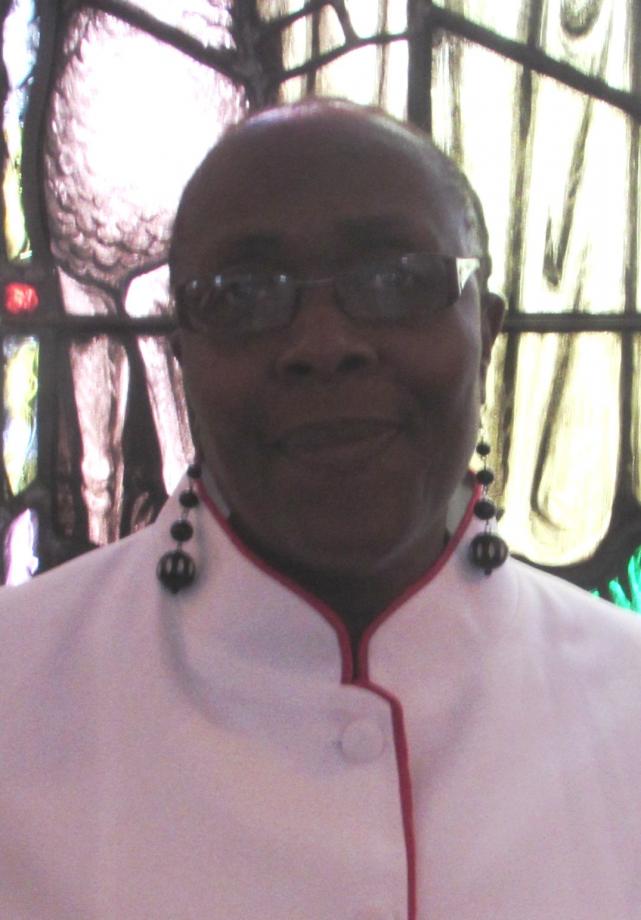 Min. Letitia Denise Stroud is an Associate Minister at First Baptist Church in Saugus. She was born in Albany, GA, graduated from Monroe High School, and attended Bunker Hill Community College in Boston, MA.
She currently serves as the Superintendent of Sunday School and is active in the Women's Fellowship Ministry.
Min. Stroud has two sons, Jarrelle Stroud of Albany, GA, married to Elizabeth and Bernaco Stroud of Malden, MA, married to Olympia. She has six grandchildren; Jarrelle', Brandon, Bernard, Dezire', Tishida and Aja.
There are many scriptures that she loves, but the one that is always in her heart is Psalm 27."The Lord is my light and my salvation whom shall I fear? The Lord is the stronghold of my life of whom shall I be afraid?"One question she would like to ask all, "What do you want out of life?" Her answer is that when God is your top priority you will never be disappointed.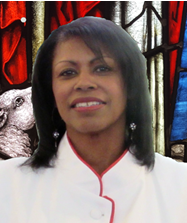 Minister Robyn Monique Mars, Associate
Minister Robyn Monique Mars is an Associate Minister at First Baptist Church (FBC). God has allowed her to serve as the past President of the Youth Ministry, and to be active in the Evangelism Ministry, Women's Ministry, Senior Choir and Praise Team. God has also equipped her to teach Sunday School and serve as the FBC Website Developer and FaceBook Manager.
Throughout the years, the Lord has blessed Minister Mars to teach Sunday School for all ages and to participate in many conferences, workshops and seminars.
Min. Mars was born to Billy Sunday and Shirley Laura (Hayes) Mars and raised in Malden, Massachusetts where she currently resides. The Lord has also blessed her with two daughters, Chantalle and Chandra, and three grandchildren, Cherai, Jamaurie and Chyle'.
She attended the Katharine Gibbs School, Northeastern University, Cambridge College and Gordon-Conwell Theological Seminary in Boston, MA. She has been blessed to be employed at the Boston Children's Hospital where she serves as a Sr. Administrative Associate.
Minister Mars serves as the Assistant Treasurer for the United Baptist Convention of MA, NH & RI and as Website Developer and Clerk for the Baptist Minsters Conference of Boston & Vicinity, Inc. In recent years, Minister Mars has served on the Board of Directors for Ruth's Way for Women as Secretary and Website Developer.
Minister Mars has a heart for women who are alone and who struggle with addiction. "And Jesus said to her, 'Daughter, your faith has made you well; go in peace and be healed of your affliction." Mark 5:34
She states that, "This life has not been easy but it has been blessed. Blessed because I have overcome many obstacles with the help of my Lord & Savior, Jesus Christ."
There are many Scriptures that touch her heart but the ones that stand out are: Psalm 40, Romans 5 and Philippians 4:13 "I can do ALL things through Christ who strengthens me." (NKJV)
Minister Maria Barron, Associate
Minister Barron is an Associate Minister here at First Baptist Church (FBC). While at FBC she has served in many different areas, such as the Women's Ministry President, Usher Ministry President, Senior Choir Director, Youth and Young Adult Choir Director, and Sunday School Teacher, just to name a few. She currently serves as the President of the Senior Choir.
Minister Barron is a true woman of God willing to step in wherever she may be needed to enhance any ministry in need of assistance.
Minister Barron has been a fixture at FBC for many years and is well respected and appreciated.
Minister Ernest Dudley IV, Associate